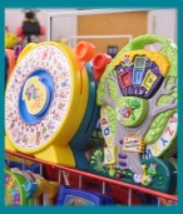 Selling at the Events
Why Sell at a Kindred Kids Sale Event?
It's easy!
You'll get to shop before everybody else at our special consignor pre-sale event.
You set your own prices!
With our easy to use, online tagging/barcoding software, you can track your sales during the sale!
You can print your tags on several Avery compatible label types or on paper.
You'll receive your check when you pick up your items or within a day or two of the sale's end.
How to Sell at a Kindred Kids Event
Shop Early